Onsite wellbeing for your employees
As part of your wellbeing strategy for your employees, Jane provides onsite natural energy healing Reiki to support your business in building a healthy workplace and culture.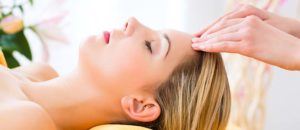 Providing regular Reiki treatment sessions for your employees is an excellent way to support other employee engagement initiatives. By providing a little time out for your employees so that they can relax and recharge their batteries and return to their work refreshed you are giving your business a sprinkling of positive energy during the day!
Team Away Days and Corporate Events
Reiki is a great way to give your team an energy boost during away days or at corporate events. Providing something a little different, it can be given in short sessions (10 or 15 mins) as a way to refresh thinking and produce a little more energy.
Also a great way to say 'thank you' to your team!
Jane can also provide
Indian Head Massage – for individual employees
Meditation – individually or as a group
Relaxation – individually or as a group
What will Reiki do for your business?
Providing healing energy of Reiki to your employees will help you as an employer to;
Increase productivity
Improve employee engagement and
Reduce stress
in the workplace.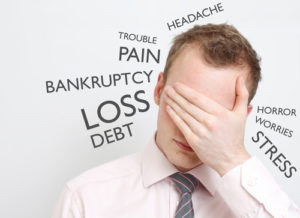 Stress in the workplace
Stress is one of the top 5 causes of absence from the workplace in the UK and can be due to many factors including;
Workload issues
Poor work / life balance
Management style
Relationships in the workplace
Symptoms of Stress
Stress affects people in different ways – here are some of the symptoms:
Fatigue
Poor concentration
Anxiety
Depression
Poor sleep patterns
Digestive issues
Skin problems
Health and Safety Executive Statistics on Stress Related Illness 2014-15
The number of working days lost due to stress in 2014/15 was 9.9 million days – an average of 23 days lost per case.
Stress accounted for 35% of all work related ill health cases and 43% of all working days lost due to ill health.
Contains public sector information published by the Health and Safety Executive and licensed under the Open Government Licence.   http://www.nationalarchives.gov.uk/doc/open-government-licence/version/3/
What can Reiki do for your employees?
Reiki is an holistic energy therapy that can help with:
Relaxation
Reducing stress and anxiety
Increasing energy levels
Producing a feeling of peace and calm
Helping the natural healing process
Reiki can help your employees to:
Feel more positive and confident
Deal better with stressful people and situations
Produce clearer thinking
Ease physical pain
Improve emotions
Enhance quality of life
 CORPORATE SESSIONS
As an employer you can book Reiki Jane for sessions at your business premises. All that is required is a quiet room, a couple of chairs or enough space to put up a treatment couch.
Treatments are carried out with the client fully clothed (minus shoes) either as a seated treatment or on a couch. Both are effective.
Reiki treatments are booked as 30 minute sessions and can be arranged as:
Half Day – between 10.00 hrs and 1330 hrs
Full Day – between 10.00 hrs and 1600 hrs
TEAM AWAY DAYS AND CORPORATE EVENTS
Treatments can be arranged for your offsite team away days or corporate events.
Please contact Jane to discuss your upcoming event  jane@reikijane.co.uk or phone 07798 846191