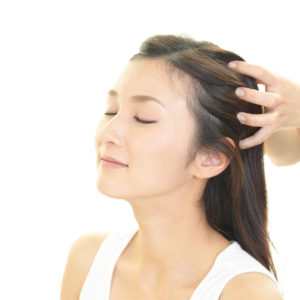 About Indian Head Massage
Indian Head Massage comes from the ancient system of medicine known as Ayurveda (a Sanscrit meaning 'the science of life and longevity').  Ayurveda is aimed at preventing ill health and promoting beauty, good health and a long lifespan. Massage and holistic healing brings about balance and harmony from within.
Indian Head Massage has been in existence on the Indian sub-continent for thousands of years and was used on the head only but now that it has gained popularity in the Western World, the massage now can include the neck, upper arms and shoulders – places that are subject to stress due to our modern day living with technology, sitting as desks and driving.
Stress management treatment
As the upper part of the body is included in the treatment, this helps to help de-stress the whole body as a lot of tension is held in the shoulders and neck.
Indian Head Massage is a quick and effective form of stress and tension relief and the benefits are that it;
can be carried out anywhere as there is no need to undress or be in a quiet environment (although that helps)
can be done seated
is quick and effective
Benefits of Indian Head Massage
pain relief (neck pain and headache)
relieving tired eyes and eyestrain
elevate mood – helping anxiety and depression
improve circulation
helps improve posture
increases flexibility
reduces blood pressure
relieve shoulder tension
reduces emotional stress
reducing general stress and anxiety
promotes better quality sleep
Contraindications
As with most holistic therapies, there are some contraindications that might prevent you from having a treatment but these will be discussed prior to the treatment being carried out.
Indian Head Massage with Reiki
Many clients like to have an Indian Head Massage together with Reiki so that they can benefit from the stimulating effects of the Indian Head Massage followed by the relaxing, refreshing and balancing healing Reiki.
Again, th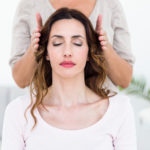 e two treatments can be carried out when the client is seated, so there is no need for additional equipment and treatments can be tailored to the clients specific requirements and time available.
Indian Head Massage with Facial Massage using Neal's Yard Remedies organic products
As a special treat, clients can also combine an Indian Head Massage with a facial and a mindful facial massage using organic products that are sourced from Neal's Yard Remedies.  Here is the link to the Reiki Jane NYR Organic Shop.  https://uk.nyrorganic.com/shop/reikijane