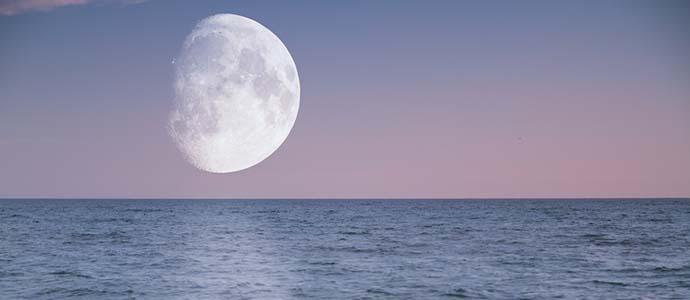 Compassionate Action
The Karuna Reiki® system was developed by William Lee Rand, founder of the International Center for Reiki Training. The Karuna Reiki® energy is very much heart centered. Karuna is a Sanskrit word used in Hinduism, Buddhism and Zen and translates as 'Compassionate Action'.
The Karuna Reiki® system was trademarked by William Rand to ensure that Karuna Reiki® Master/Teachers all train using the same information and format.
Karuna Reiki® is a wonderful additional technique when used with Usui Reiki and many of William's students say that it is stronger or heals more deeply than Usui Reiki. However, it is not a substitute for Usui Reiki (or any other system of Reiki).
My Experience of Karuna Reiki®
I have found that the energy is very deep and focused and works extremely well with the Usui Reiki energies. My students experiencing a Karuna Reiki® treatment have found that they have had a different experience to receiving the Usui Reiki. There are a couple of testimonials below.
Learning Karuna Reiki® has added further dimensions to my own Reiki healing and can enhance the Reiki Master's healing, self treatment and personal development quite noticeably and quickly.
Learning Karuna Reiki®
Please contact Jane to find out more about the Karuna Reiki Courses
Karuna Reiki® is only taught to those who have been attuned to the Usui Reiki Master symbol. The Karuna Reiki® Master classes are taught either on a one to one basis or in small groups.
Karuna Reiki® Practitioner First Degree and Practitioner Second Degree
The two levels are taught over 2 days and provide you with the new symbols and healing energies which you can use in your Reiki treatments and for your personal self development.
2 day course includes course materials
Karuna® Reiki Master Course
If you have previously completed the Practitioner I and II levels and want to progress with the Master level, this is a 1 day course which will allow you to attune others and teach Karuna Reiki®.
1 day course includes course materials
Complete Karuna Reiki® Master Course
This course provides you with both Practitioner First Degree and Second Degree levels plus the teaching of attunements.
3 day course includes course materials
Karuna Reiki® Testimonials
"The Karuna® Reiki Levels 1 and 2 and Master courses were very interesting, enlightening and enjoyable.  The attunements and toning were a wonderful experience.  Jane is very knowledgeable and the course was well run, suiting everyone's style of learning."

Brenda – Wilts

"The recent Karuna® Reiki Levels 1 and 2 and Master courses were all very positive, I have learned lots of new information and especially enjoyed using the Kotodama.  The courses were excellent."

Lauren – Bucks
"I am a recently qualified Usui Second Degree Reiki Practitioner however, have had no exposure to Karuna Reiki® but recently received a treatment with Jane for the first time. The feelings and sensations were different to the Usui Reiki treatments I have received in the past and I was expecting something similar to what I already knew about my personal Reiki experiences.
Previous Reiki sessions had usually come with various colours and shades being seen in my mind but there was none of that with the Karuna Reiki® session. The Karuna Reiki® sensation for me was more like a sensation of lightly levitating."
Lesley – Wiltshire
"I have received many Usui Reiki treatments and when Jane suggested that I had a Karuna® treatment I wasn't sure of what to expect. However, I was very pleasantly surprised! The whole treatment felt so much deeper, my body felt quite heavy but VERY relaxed and peaceful. My various aches and pains all went away overnight and I had the best sleep for the following 5 nights which is so unusual. My mood also improved greatly (noticed by my family) and I felt refreshed, relaxed and raring to go – something I hadn't experienced for several years. So thanks Jane, I will be having Karuna® again."

Carole – Wilts

"During my experience of Usui Reiki sessions I had felt relaxed particularly on areas that were focused on however, in the Karuna® experience together with the light levitation, I felt a very very deep all over relaxation experience and came out very refreshed, calm and this feeling remained with me for the rest of the day. The Karuna® experience appears to go to a much deeper level compared to the Usui Reiki treatments and was a very refreshing experience."

Mark – Wilts